Contemporary offices
in a prime location
Piet Hein Buildings is a modern, well-equipped office complex comprising nine floors above ground level and a two-storey underground garage in the basements.
Over 32,000 m²
state-of-the-art office architecture
The office space is sub-divided into three sections with their own entrance points. Internally, these can be combined horizontally allowing for a flexible office layout. All types of office layouts are possible in the space. Floor areas range between approx. 1,500 m² and 4,800 m².
All office areas comply with state-of-the-art specifications. The building has been awarded a BREEAM (Building Research Establishment Environmental Assessment Methodology) certification. The complex is let to a diverse range of major tenants. The principal tenants are international companies with a strategic office presence in Amsterdam. The two largest tenants are Takeaway.com Group B.V. and Teva Pharmaceuticals Europe B.V.
Piet Hein Buildings benefits from its waterfront location directly on the quayside of the River Ij, which comprises a passenger terminal for large cruise ships and is let long-term to the Port of Amsterdam. In addition to the dedicated underground garage, all tenants have access to an attractive restaurant at ground floor level and a range of meeting rooms at the first floor.
The façade comprises mainly glazed, concrete and metal panels. The windows are aluminium framed with insulation glazing. The office space has raised floors for cabling. The temperature is controlled via induction devices and can be regulated per room. The building is very energy-efficient, partly due to the use of a heat/cold storage system.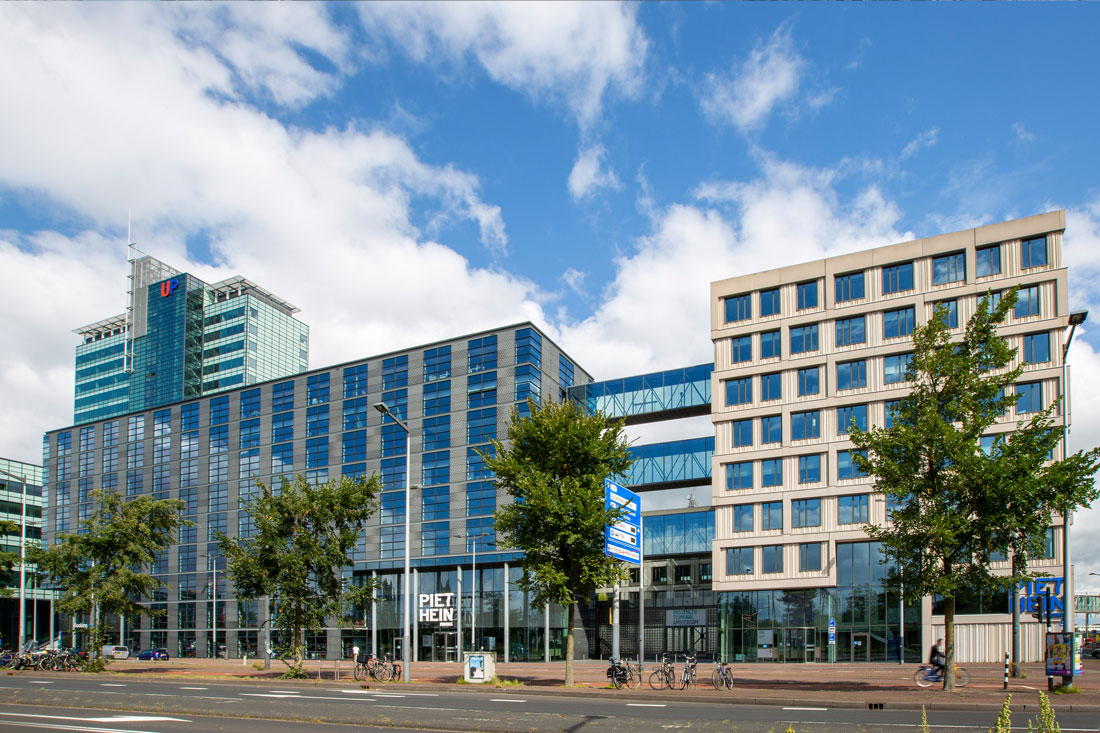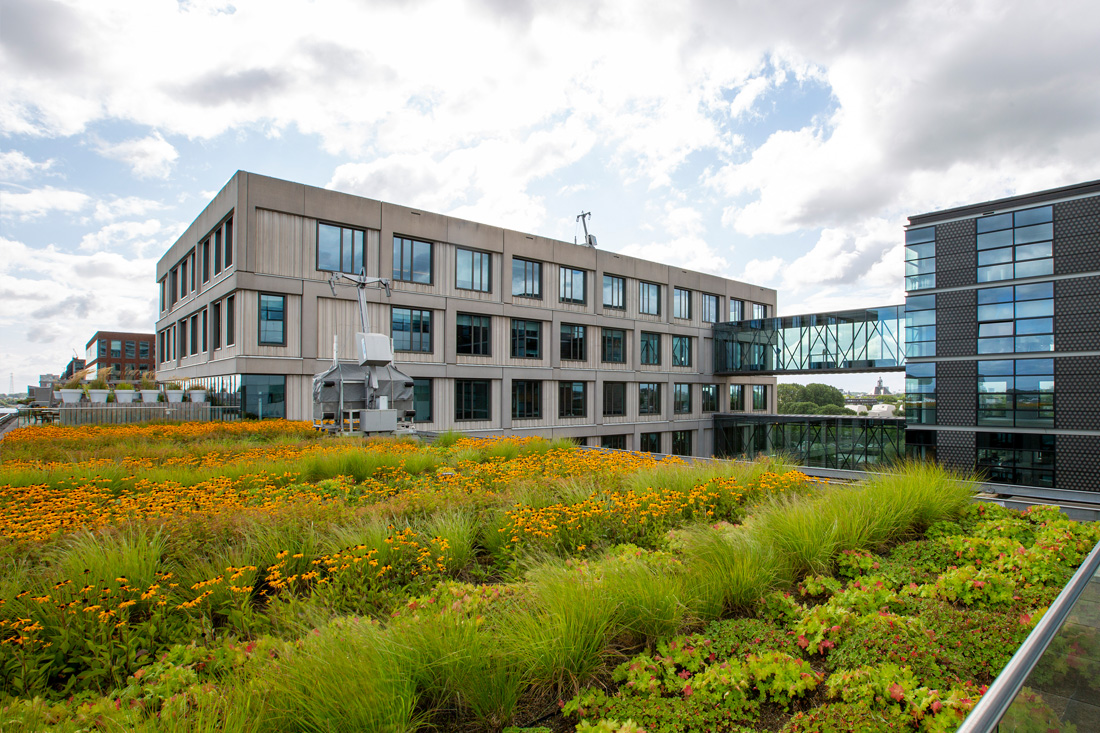 from 1,500 m²
floor areas from
approx. 1,500 m² to 4,800 m²
9 + 2
9 floors above ground level
plus two basements
383
car parking spaces in the
underground garage